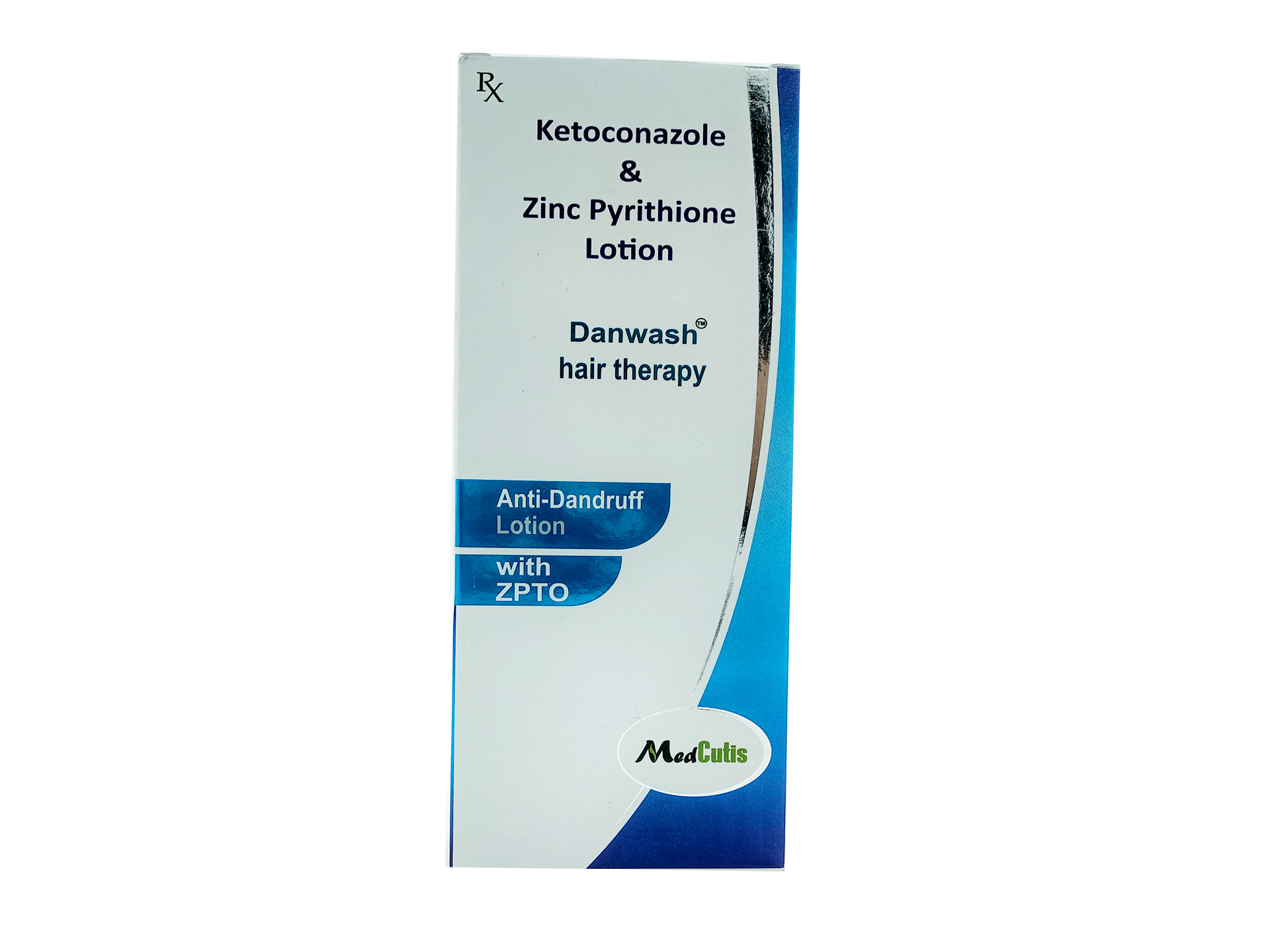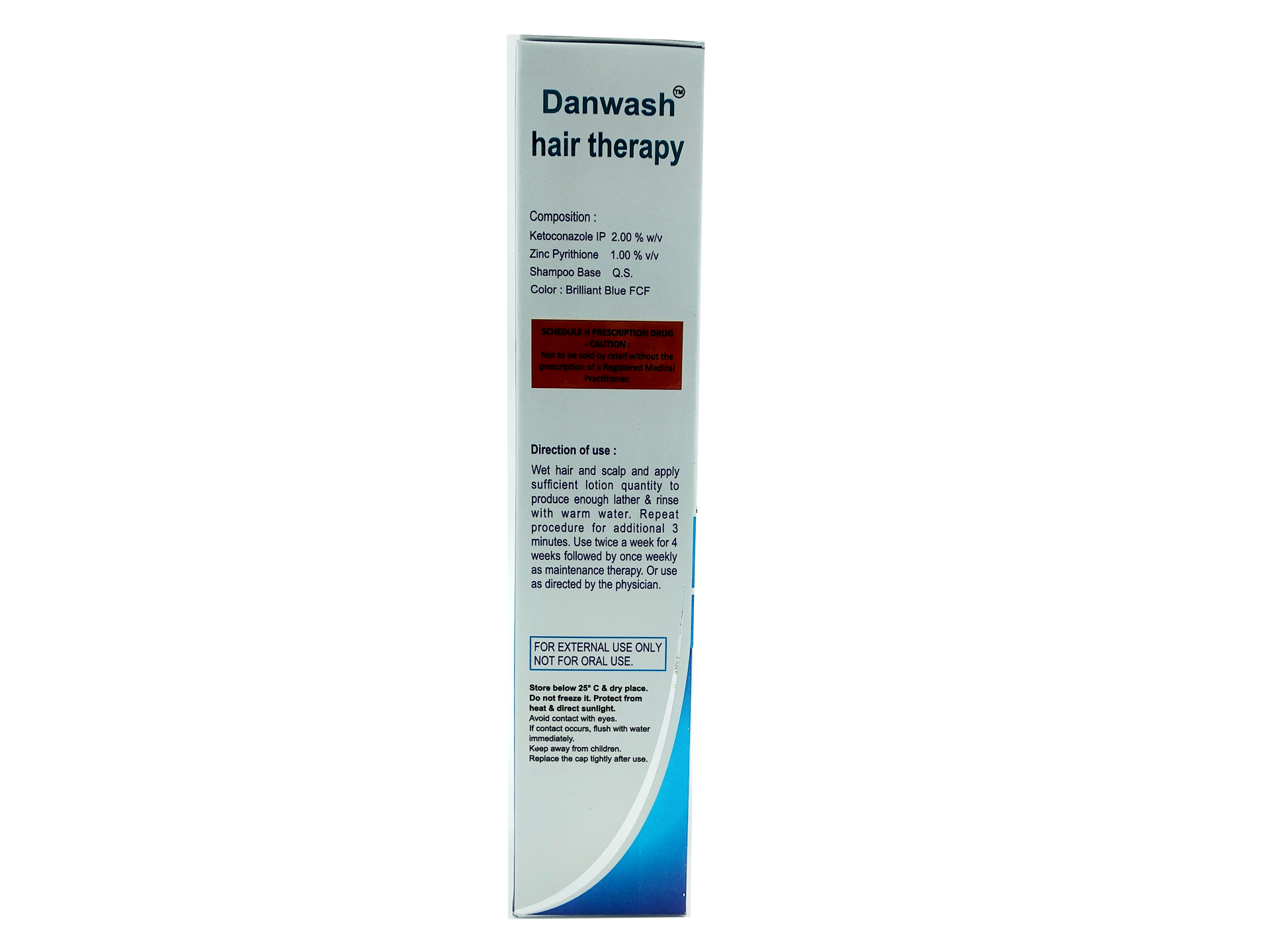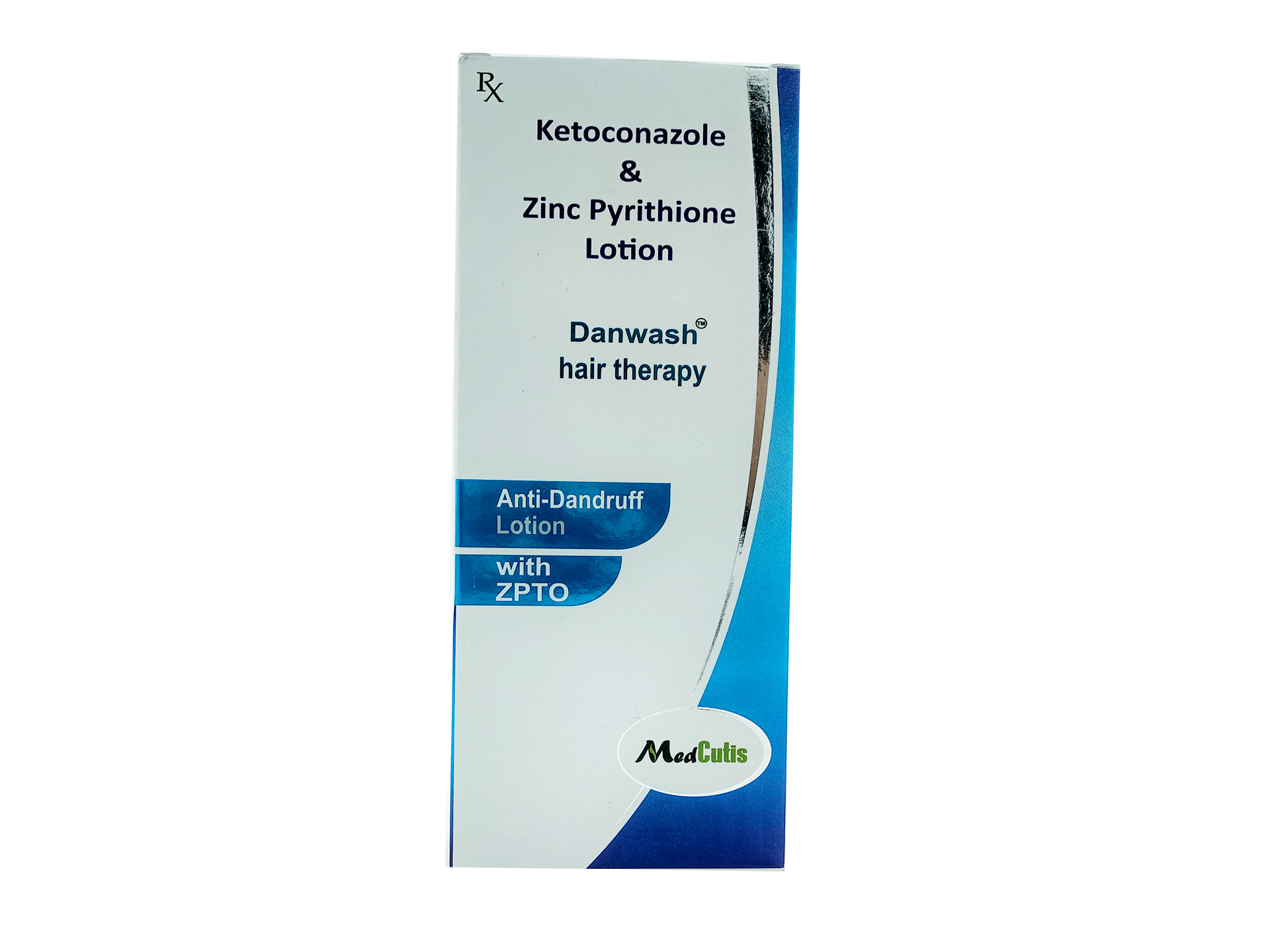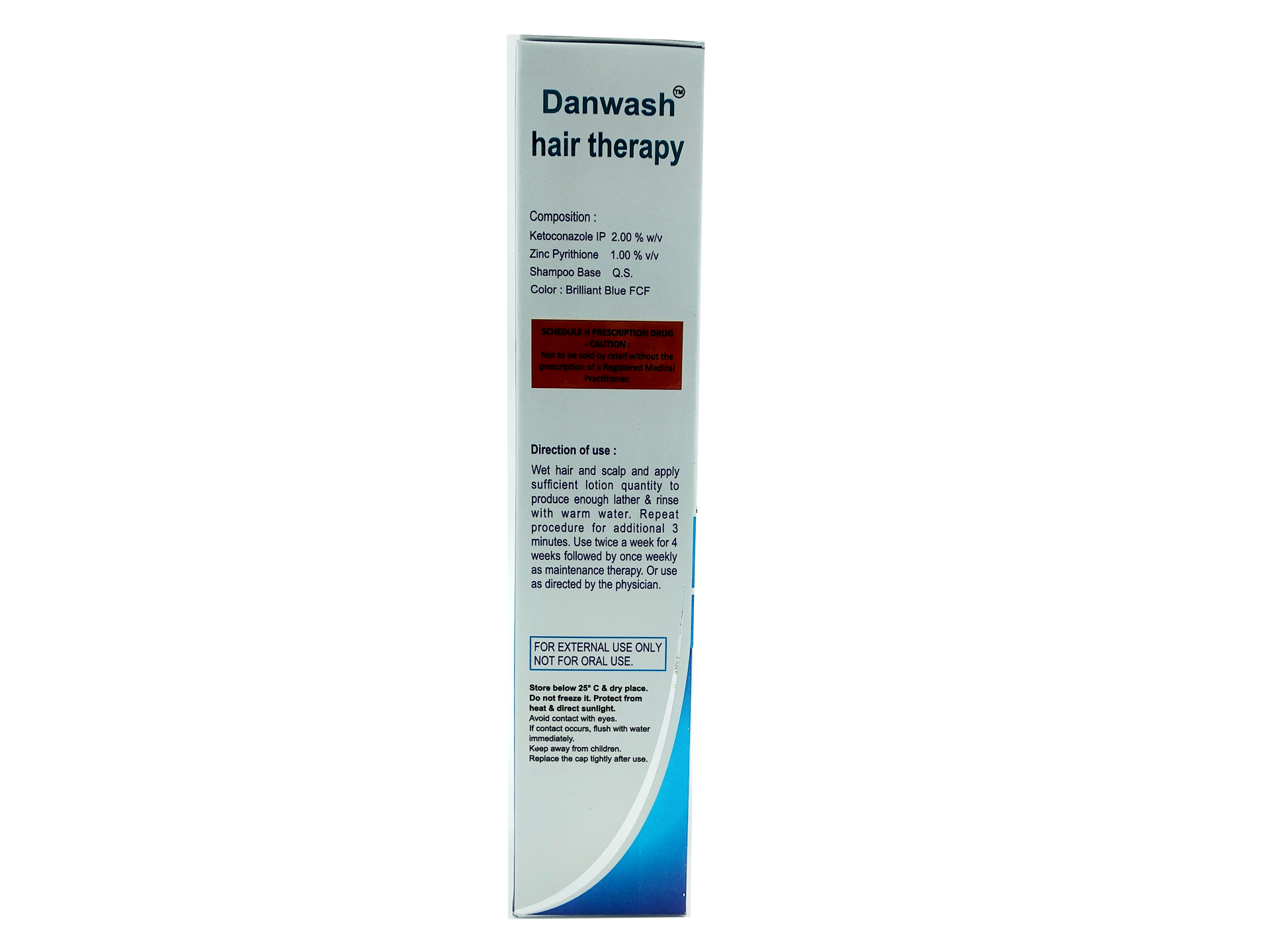 Features
Direction to use:
Wet the scalp with warm water.
Apply the Danwash shampoo to the hair loss region as well as a broad radius surrounding it.
Allow one minute for the shampoo to thoroughly lather before massaging it into the affected area. Let it sit for 5 minutes.
This affordable shampoo contains Ketoconazole & Zinc Pyrithione, which is clinically proven to fight dandruff.

Ketoconazole shampoo is commonly advertised as a dandruff treatment.

Ketoconazole shampoo is a medicated shampoo designed to treat fungal infections affecting the scalp.

You can use it for conditions like stubborn dandruff, psoriasis and more.

SUITABLE FOR ALL HAIR TYPES: This shampoo is dermatologically tested & is suitable for all hair types.