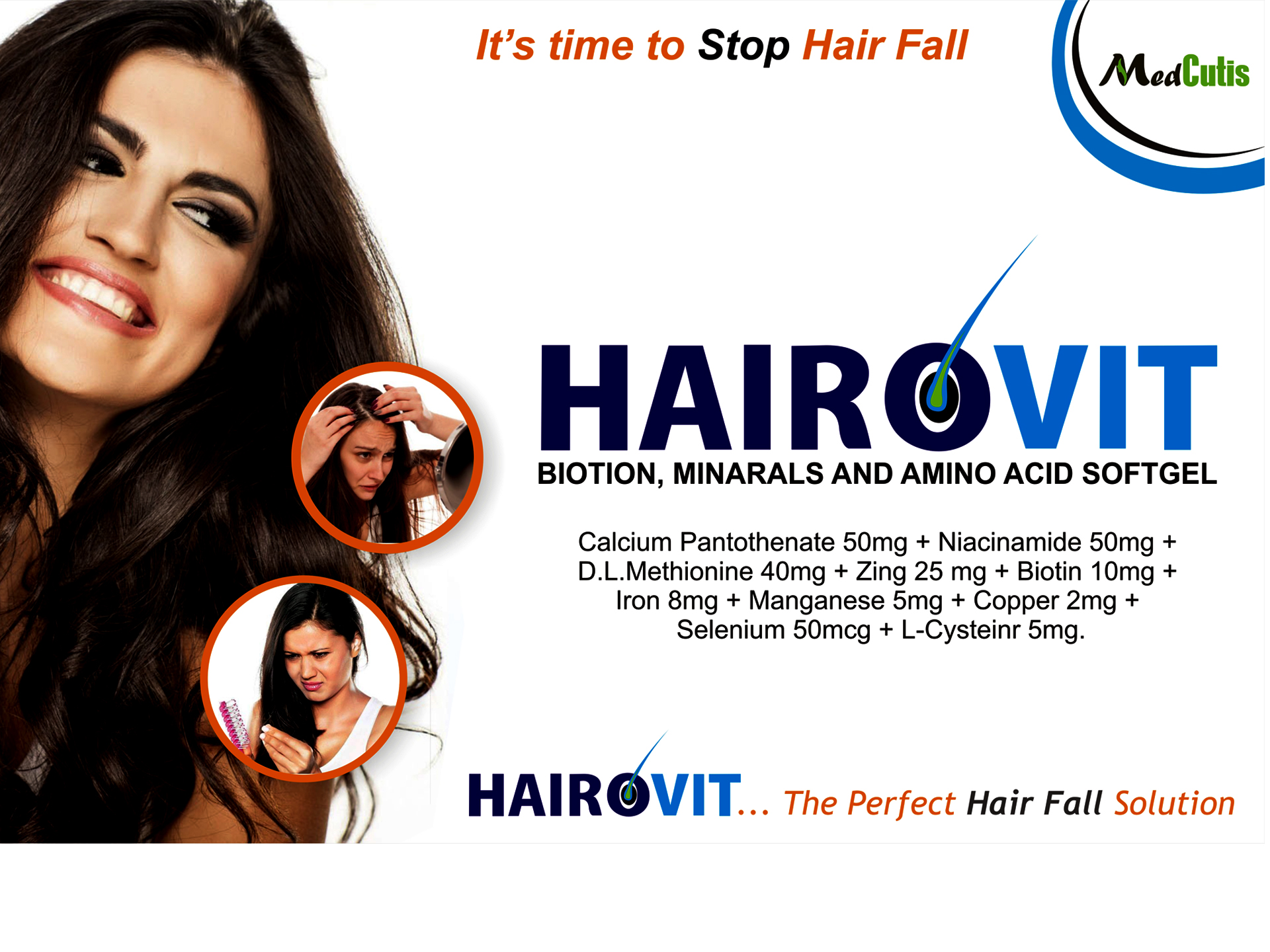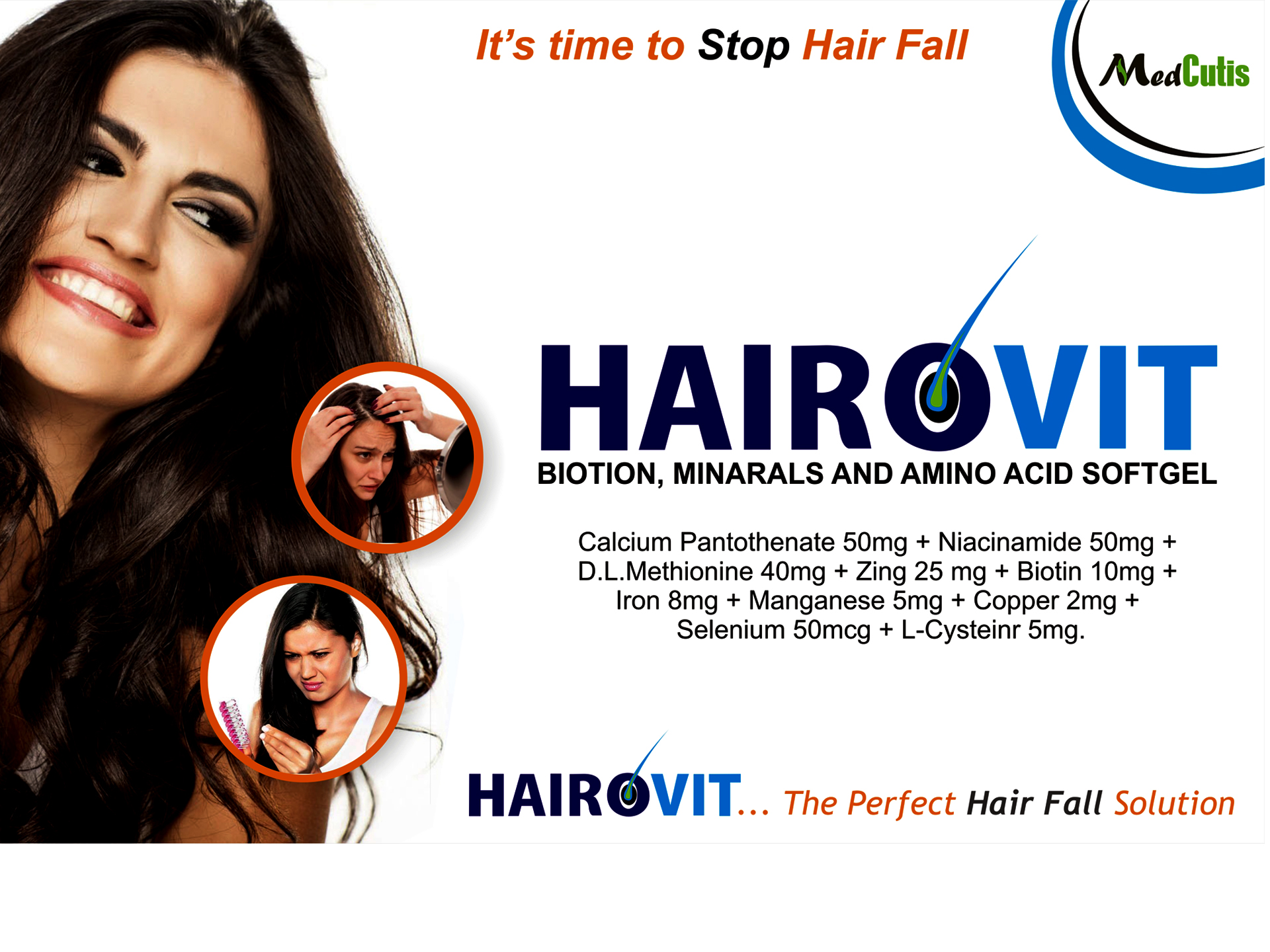 Features
Multivitamins, and Multi-minerals are all found in Hairovit Tablet.
This tablet prevents hair loss by strengthening, stimulating, and nourishing the hair. It guards against oxidative stress in hair follicles.
Multivitamins assist to regulate the hair development cycle, improves hair quality, and prevent hair loss. Reduces hair loss and promotes the development of new hair. Aids in the improvement of hair quality and health.
Encourages hair development and strengthens the hair. Aids in the treatment of scalp issues and improves hair quality.
MedCutis (division of Cutis Biotech)

All hair type

soft-gel capsules

1*10 capsules