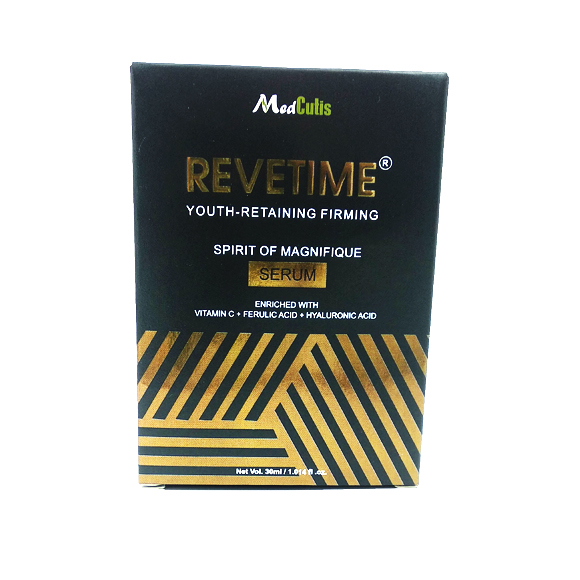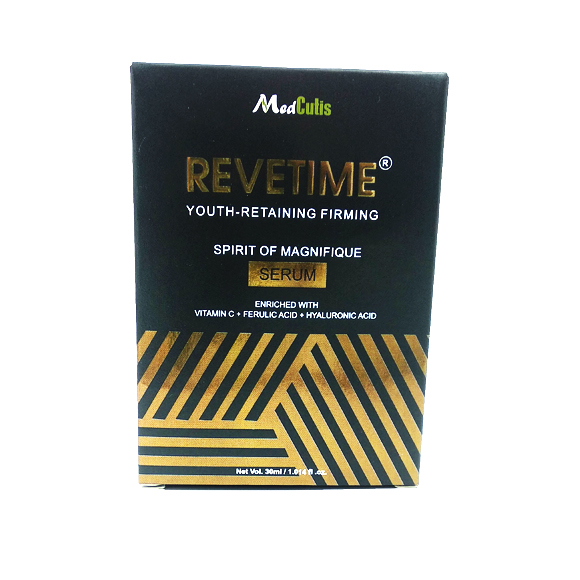 Features
In the morning and in bed-time after cleansing and hydrating. Apply 2-3 drops/ 1ml on your face and dab gently. Pack your cells with a broad-sepctrum sunscreen SPF-30 or above in morning and moisturizer after that.
Revetime serum is parabens and silicon free.
It contains 15% Vitamin C, Freulic acid, Vitamin E and 1% Hylorunic acid which maintains and improve the overall struture of the skin.
It is suitable for all types of skin.