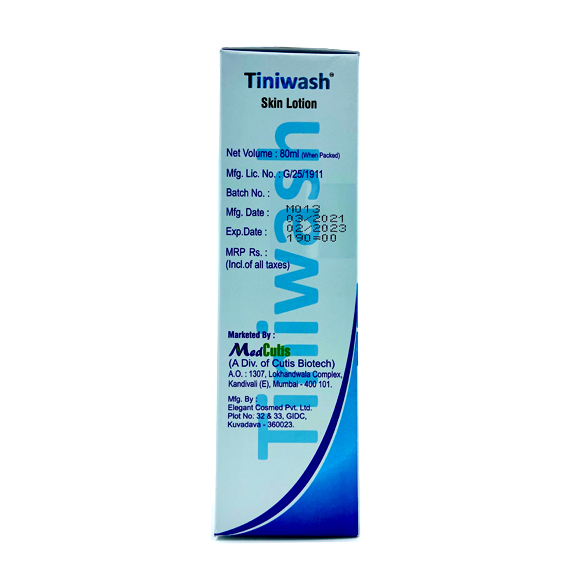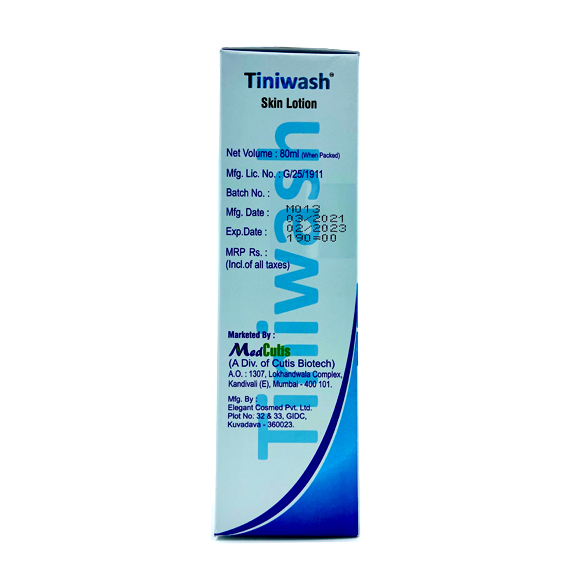 Features
Tiniwash lotion contains 2% ketoconazole which is used to treat fungi and yeast infection of the skin in the adults. This medication is an anti-fungal agent, prescribed for jock itch, athletes foot and other infections. It interferes with the formation of the fungal cell membrane and kills fungi.
Body wash form with mild foaming, suitable for sensitive area.
Helps to fight against Re occurrence of fungal infections.
Non Abrasive.
Skin friendly PH.
Multiple Users can use.
Cosmetic elegance.
Wet the affected area and use TINIWASH. Avoid getting the soap in the mouth, eyes, and nose. It is for external use only.