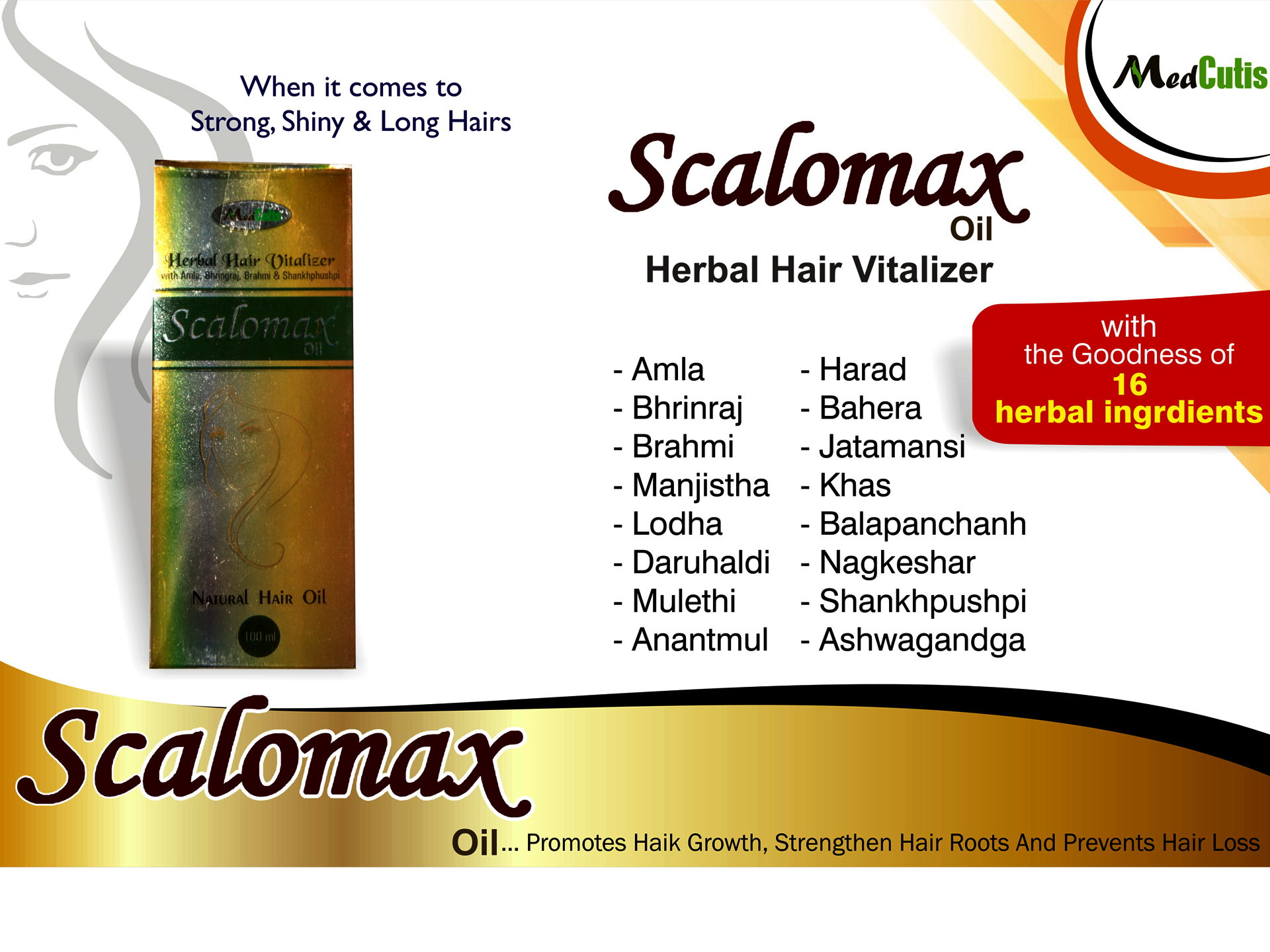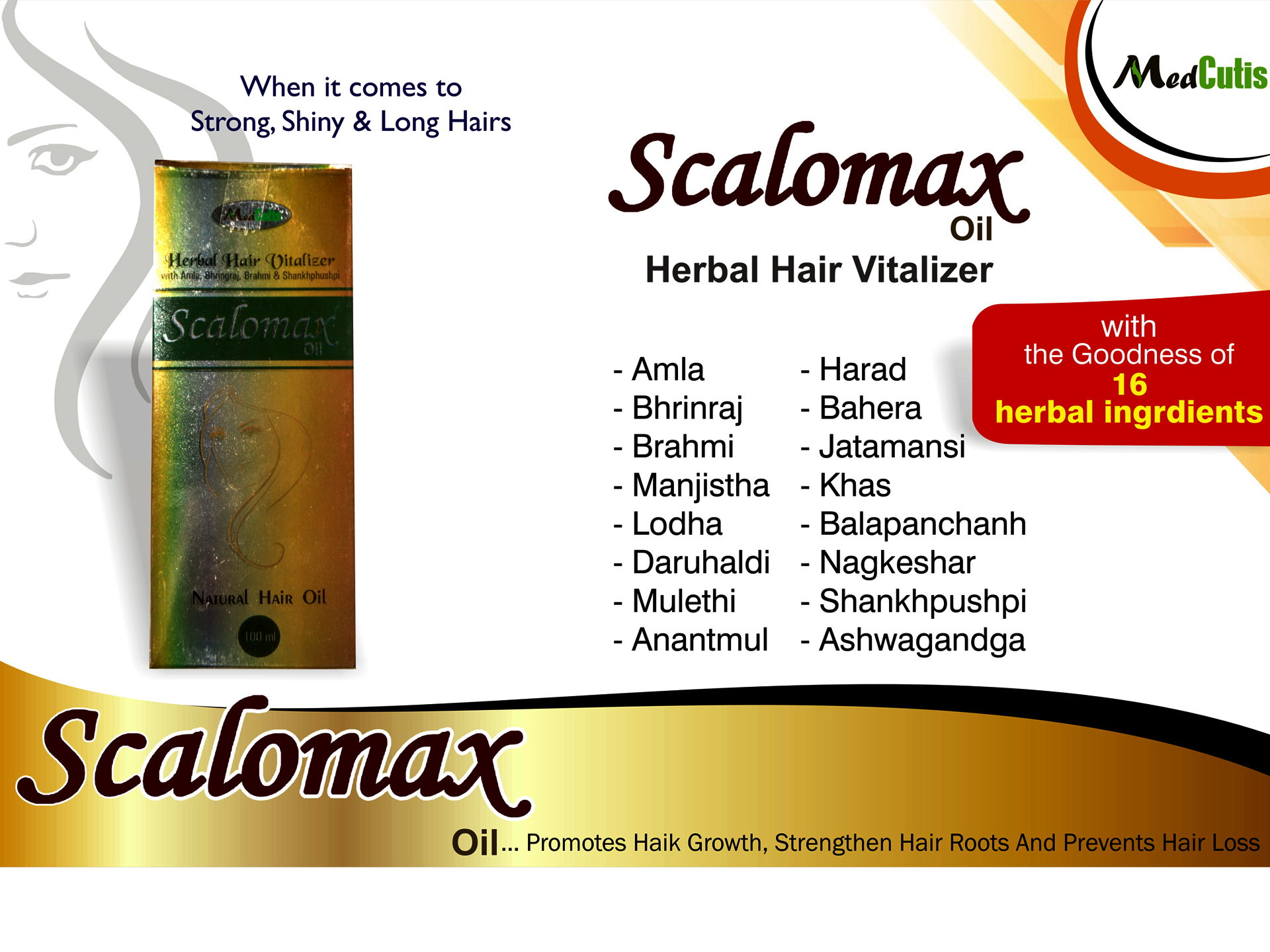 Features
• Scalomax Herbal Hair Vitalizer oil is made up of 16 Herbs & Essential Oil.
• It is Light Liquid Paraffin Free oil.
• It's easy, direct, and deeper oil penetration to roots.
• Scalomax oil is processed in Til oil with Kshirpak Vidhi.
• Brahmi It can prevent hair fall by treating dry and damaged scalp.
• Bhringraj oil helps in maintaining the natural color of your hair.
• Manjistha is an excellent herb famous for its beautiful actions on the hair.
• Amla is considered a 'superfood' for hair it is a hair fall control remedy and natural conditioner.
• Harad is an amazing herb that can be helpful in controlling hair loss & promoting hair growth.
• Ashwagandha works to increase scalp circulation and improve hair growth.
It is free from any chemicals, mineral oils, artificial colorants and preservatives. Directions for use/Dosage:

Take 5ml to 7ml*of Scalomax Hair Vitalizer oil.

Apply on scalp & massage well. Leave it for overnight.

Use any mild hair Shampoo to wash off excess oil.